Configuring haute horlogerie with Armin Strom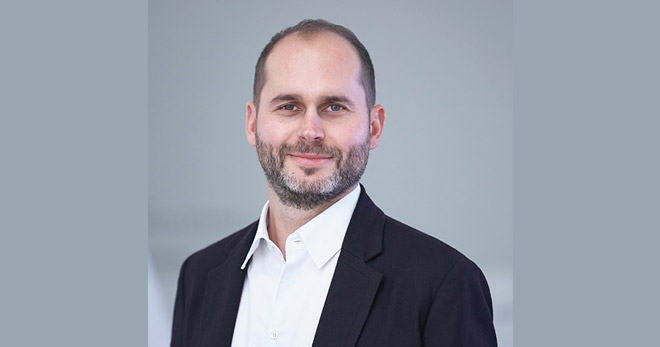 Armin Strom is an eponymous marque that takes its name from its founder, who established his first specialist watch store in Burgdorf in 1967. Today, the maison's prized creations include skeleton watches, tourbillons, and 8 days' power reserves. Serge Michel, owner of the brand, talks to "Day & Night" of the brand's latest innovation – the Configurator
Q: Can you tell us about Armin Strom's Configurator and how much of a watch can be configured on this?
A: The Configurator is extremely detailed; it is not an app but is live on our website. Anybody can go online to arminstrom.com and click on the Configurator tab. You can choose from 6 different base models, and then choose a number of details. You can change the case from gold to steel or titanium, etc. You can also change the straps to different colours and stitching, but what is really remarkable and a big novelty is that you can change the colours within the movement itself.
You can change the PVD coating of the movement parts and even change some shapes of the wheels. This gives us extreme flexibility; in the future, our customers are going to be our designers. You will not go to the store anymore to buy a black watch or a gold one; you can get it custom-made. The balance wheel is customisable, as are the hands, and the dial.
Q: When did the idea come from and how long did it take for you to bring it to fruition?
A: The idea came because we had a lot of requests for unique or bespoke pieces. People called us asking if we could do this or that, so we had to send designs, or proposals made by the design department went back and forth. It was becoming complicated to realise such projects, but there is a big demand in the market. Because of this market demand, we decided to bring this online so that people could customise it directly online and then place an order.
We started this project in May 2016 and went online at Baselworld this year. There are still a few bugs; this is Version 1 and there is much more to come; there are more colours, more PVD coatings, case versions, and auto models to come.
Q: As Armin Strom has only one case till date, what do you mean when you say 'case versions'?
A: At the moment, we have two cases – of diameters 43.6 mm and 46.4 mm in different materials. Right now we are working on carbon fibre case, crystal sapphire case, and a few other cases. The case design is the same; the materials differ.
Q: How has the feedback been for the Configurator?
A: The feedback has been fabulous; it is a new way of retailing watches because what usually happens is that you as a client go to a retail store, where you have a selection of maybe 12 Armin Strom pieces. You come in and want the 13th piece, which they do not have in stock. Of course, the retailers have to manage their cash – they have invested a lot of cash to buy watches, so they try to push the watches they have; the whole process is difficult.
This version is what the car industry is doing; when you buy a Mercedes, you go to the showroom, you see the silver-grey basic Mercedes, but that is not the car you want to buy. You want a black Mercedes with brown leather, a particular set of wheels, a specific engine, and a particular stitching, etc. You make it the design you want to have; the car in the showroom is just the demo car. This is what we are doing with watches, so that our retailers do not have to carry a collection of 12 or 15 watches anymore. They have representations from throughout the collections – five pieces – and there are more presentation pieces that they have to sell. Of course, in the future they will customise watches for their clients.
Q: What is the average time to produce a watch after a customer configurates one?
A: It is quite fast; it takes anywhere between three weeks and a maximum of three months. This is faster than the time taken to service a watch, and that is because we have our own manufacture and produce everything in-house; this is also one important reason that we can realise such a project. If we had to go to suppliers for every part, this would not have been possible. Also, if we were to have the capacity to produce 10,000 watches, this project would not have been possible. But now, we have reached the capability of producing slightly more than 600 watches a year, with every part produced in-house.
We are able to do this so fast because we have base movements and at the final assembling, we add the colours, the dial, the PVD, etc. We have a few coloured parts in stock and, of course, the more experience we have, the better we can plan it. Nobody has asked for purple PVDs so we don't have to stock so many purple PVDs; with experience we will learn this.
Q: Can you tell us about the Mirrored Force Resonance (Resonance), which you unveiled in November 2016?
A: The Resonance is a big technical innovation; we realised that the market for tourbillon was quite important, but with our quality and manufacture, the price of our tourbillon was upwards of CHF 70,000 or CHF 80,000. But now we have brands coming in that are pricing tourbillons at CHF 30,000 or even below CHF 20,000, and we realised that we have much lesser sales in tourbillons. So we needed an alternative product to cover this product and turnover ranges. We have this in the Resonance; we are the only brand other than F.P. Journe to do this and there is a big collectors' market for such high complicated watches.
Q: Can you tell us what is so special about the Resonance?
A: In the Resonance, we actually have two movements in one watch. Only the balance wheels of the two movements are connected with the coupling spring. Through this coupling spring, the two balance wheels will beat in resonance; it takes between one minute and ten minutes for the two balance wheels to be in complete synchronised resonance, which results in steady energy.
Q: How has your recent focus on the US market fared for the brand?
A: It was definitely the right decision; we have added a few more dealers and it is still the most important market for the brand. We are growing very well in the USA; we also opened in Japan, we have a new partner in Singapore, and we also see positive signs in the Middle East for the future.
Q: Can you tell us more details about your plans for the Middle East?
A:We are looking into partnerships for Saudi Arabia; we have signed a dealer in Bahrain; we are in detailed talks with a dealer in Qatar; and we are building up the partnership in the UAE, so it is all positive.