Louis Moinet opens its first boutique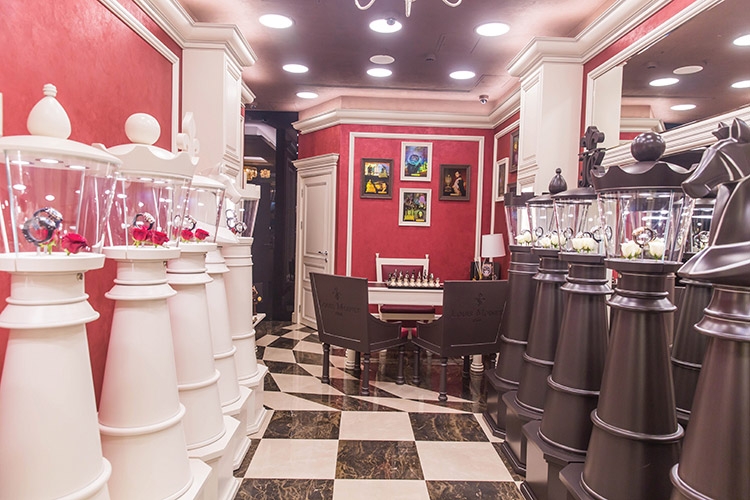 Located in Moscow, the boutique, which is Louis Moinet's first-ever worldwide, will be operated by Rich Time, Louis Moinet's historic partner in the city
The boutique bears witness to a real growth spurt for Louis Moinet, as its investments in recent years produce tangible results. The atelier has been tirelessly developing new, highly ambitious watchmaking projects, ranging from the Double Tourbillon for Sideralis to patented sidereal complications for Space Mystery, while also fleshing out the segment of more affordable timepieces such as Metropolis. This has resulted in two distinctions being awarded in Russia: a Moda Topical Award for Best Style and a Best Men's Watch Award from Watches in Russia.
Louis Moinet has now developed a set of four exclusive collections for its new boutique, produced with the help of craftsman Daniel Haas, using exceptional materials, painstakingly selected and fashioned. They form part of the "Treasures of the World" collection, in which mineral dials are a prominent feature. These unique timepieces will have dials made from red Pietersite (a type of quartz with subtle light effects and hues), Dumortierite (a rare fibrous mineral with a penetrating deep blue colour), Brecciated Obsidian (a crystallised volcanic rock with an arresting visual aspect) and aventurine (a historic type of man-made glass, produced in the finest Murano glass-blowing tradition).
The marque is also debuting an exclusive Moscow trio – Russian Saga, Russian Eagle Flight, and Metropolis Moscow.