Montblanc unveils UNICEF collection in Dubai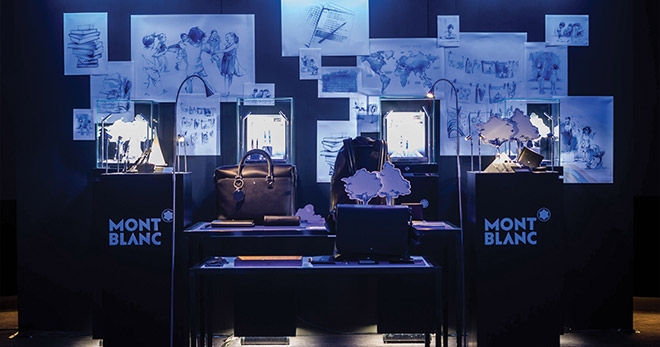 The event heralded the unveiling of the limited edition UNICEF collection by Montblanc and also signaled the launch of its "Pass It On" initiative
Celebrating its longstanding partnership with UNICEF in supporting millions of children to find their way to a quality education and a brighter future, Montblanc unveiled its limited edition UNICEF collection at an event held in the W Hotel, Dubai recently. Designed around the idea that writing is a precious gift that should be passed on, the collection includes writing instruments, timepieces, leather goods, and accessories that will help over 5 million children enjoy quality learning materials and better teaching.
Guests, media, customers, and community members were hosted by Eric Vergnes, President Montblanc, Middle East, India and Africa, and Emily Desborough: Fundraising Specialist, Global Philanthropy at UNICEF. Guests were also asked to share their fondest writing memories as part of the international campaign launched by Montblanc brand ambassador Hugh Jackman, spreading the key message 'writing opens up the world. Pass on this special gift.'
To highlight the universal nature of writing, the diversity of world languages is represented in the design of the new collection by six handwritten characters. Each one of the characters is the first letter from six different alphabets that children learn to write first, including Roman, Hindi, Arabic, and three Asian characters. Each item sold between April 1, 2017 and March 31, 2018 raises the amount that will be donated towards providing more children access to primary education of a better quality.