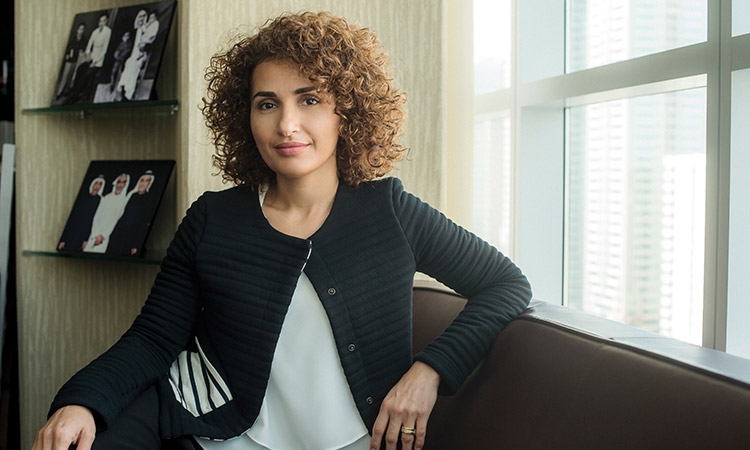 "Day and Night" magazine caught up with Melika Yazdjerdi, Senior Marketing & Communications Director, Seddiqi Holding, and Member of the Executive Committee for Dubai Watch Week, to quiz her on the conception and evolution of the haute horlogerie event
Can you tell us about the conception of the Dubai Watch Week?
The inspiration came when Hind Abdul Hamied Seddiqi, Chief Marketing & Communication Officer, Seddiqi Holding, and I were at the Global Women's Forum and conjecturing how nice it would be to have a similar event for the watchmaking industry – a platform where you could meet your industry peers, have discussions, and be inspired. When we realised that there was nothing of the same concept, we decided to launch something ourselves. We had to face a lot of skepticism initially when we approached the Chairman and the Vice-Chairman as they felt that an event that did not have a marketing element would not work. Brands wouldn't want to participate and neither would customers come to an event where watches were not sold. There were a lot of 'Why' and 'If' questions, but we kept persisting and we finally got the go-ahead in May of 2015. We only had four months to prepare for the first edition of the Dubai Watch Week (DWW), but as we already knew how we wanted it to be, we could organise it.
When first proposed, was the event on the scale that you had envisaged?
We first conceived the idea of the Horology Forum, but then Hind said that it would be great if we could get watchmakers to give demonstrations that people could watch. It kept expanding from there to what it ultimately turned out to be, which was at the scale we had anticipated. We had the first edition of the DWW in October 2015. My first list of speakers had twelve people, including some prestigious watchmakers, and we were wondering if they would actually come here. In the end, we had 32 speakers for the first edition, 42 last year, and 48 speakers this year.
We have a list with hundreds of potential speakers, and we will try to rotate so that we bring in new faces every edition. Between each edition, we do a lot of research so that we can discover the next brand, person, or iconic timepiece that nobody has heard of and bring that to public notice. When I recently travelled to Neuchâtel, I met Vanessa Lecci and we now have Jiyoun Han-Parrat from the Lecci Atelier here conducting Master Classes in enamelling and miniature painting. The big brands have the means to advertise; we want to shine the spotlight on the wonderfully talented people who passionately believe in what they are doing but lack marketing skills. We want DWW to become a place where they will come and connect with different spectrums – other brands that they can work with, the press, collectors, and so on.
How is that successive editions of DWW have occurred of what was started as a one-off event?
After the first edition, we (and the senior management of Seddiqi Holding) kept getting calls constantly from people who wanted to know the dates for the next one. Finally in February 2016, we decided to hold DWW once in two years. The same scenario was repeated again after the second edition resulting in this one, but the next Dubai edition will definitely be in 2020 and not earlier.
 How did this edition of DWW end up in the current venue?
DWW has been growing in the past two editions; when we realised that we needed to have a bigger venue due to increased participation, we approached DIFC as they have been supporting us from day one. This venue was decided upon as it is at the centre of the city, easily accessible, and has the kind of ambience we were aiming for. Without the support of the brands, media, collectors, and visitors, DWW would not be possible. The support of the Seddiqi family is especially praiseworthy because it is actually incredible that the family is investing so much in an event that has no commercial element; 90 per cent of the event is funded by them with the figures running into seven digits.
Can you explain the Seddiqis' affinity for haute horlogerie?
It is in their DNA; I have never come across their energy and dynamics ever before. They are the role model for a family and for a family business. I am not saying this because I work for them, but because I know each of them very well. Because of who they are, they have a genuine love for horology. The family members who are active in the business are there by choice; they are not forced into the business. They are there because they wanted to contribute to the legacy of the founder and because they love their job. They regularly come to work every day – log in and out – as do the other employees. They are unique because they are humble, genuine people who love and respect their work.
How has the feedback been for this DWW?
The feedback has been incredible; we have always solicited brutally frank feedbacks, because if we do not get honest feedbacks, we cannot improve. Around 50 per cent of what you see today is based on feedback of the past two editions; for instance, the press gave us a feedback of the previous venues being too noisy, and about lack of space. While the press wanted more privacy, the brands wanted more flexibility with their collections, and bigger and more comfortable space. People were also asking about allied sectors of watchmaking, and that is why we have engraving, enamelling, and miniature painting this year. Similarly, we changed the ambience of the Horology Forum to a conference facility to enable not only easier speaking but also easier listening and interaction.
When we put together the programme for Friday this edition, we were very nervous and not sure how many people would actually come; we are so glad that the morning sessions were filled while the crowds in the evening were remarkable. We are especially glad about the participation of entire families, because that is something we missed the first time around. That is why we had the Christie's auction for children and a kids' lounge; we succeeded in our objective of attracting whole families and even non- collectors.
What are the future plans for the DWW brand?
We are working on plans for making it a business in itself; right now we are dependent on Ahmed Seddiqi & Sons for nearly 90 per cent of our costs, which is not sustainable in the long run. Sponsorship will become a big part of our business strategy; we have already started talking to long-term partners for the next three years. Hopefully, we will be able to secure those partners for the next three years in the next few months. We need to focus on reducing our dependency on the Seddiqis from the current one to perhaps less than one-fourth, and then later all of it coming from outside.