The multiple faces of Movado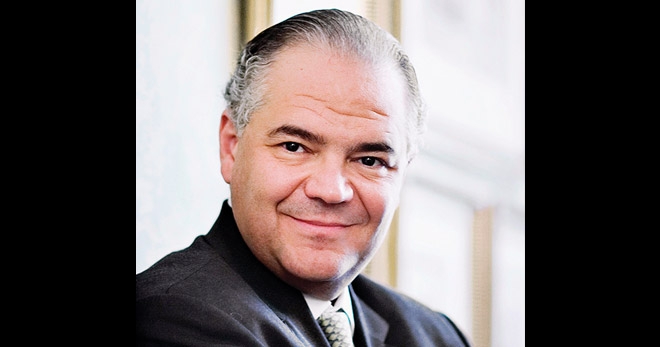 The Movado Group Inc. was founded in the 1960s by a Cuban refugee who escaped the clutches of Castro's secret police to change the way watch marketing was done in the US. Today, the group counts more than 10 brands in its portfolio. Ricardo Quintero, president of MGI group, tells "Day & Night" how the group manages and nurtures its horological brands
Q: As head of MGI Group, how do you balance between the brands that range from affordable to high-end?
A: Mainly, you need to understand what each brand means to its customers; understand who our consumer is so that whatever we create for them fulfils their needs. We need to create a good segmentation strategy not only in terms of brand perspective but also from a pricing one.
Q: Do you have plans to increase distributions of brands that are region-centric, such as Concord?
A:The immediate plan is to make those brands even stronger where they have a customer base that understands the brand. Some of our brands have products that played a role in people's milestones, such as a wedding or event. We now plan to introduce these brands to the next generation. It is much easier to do that than go to a completely new market.
Q: What are your plans to make the Concord brand stronger in the Middle East?
A:We have gone back to the strengths of the brand. Mariner was a strong brand in the past; we unveiled a new Mariner last year and we have now come out with new innovations. We are bringing innovations that the younger generation will want in our very popular watches.
Q: This year, Ebel has gone retro; what are the future plans for the brand?
A: I believe Ebel is a jewel of the watch industry. The best way to rebuild anything is one brick at a time; last year, we unveiled La Maison EBEL Collection, playing on the brand's strengths – aesthetics, how the watch looks and feels. We are staying true to the brand.
Q: Why is MGI supporting niche brands like Ebel and Concord when your main focus is on fashion brands?
A:I would not say fashion brands are the backbone of the company. Our flagship brand is Movado, which we own; we do not own the other brands. They are some of the great brands in the world, but we have different duties. Brands such as Ferrari, Hugo Boss, and Lacoste – these are brands established by the owner of the brand who do all the major things such as the imagery, positioning, and marketing, whereas we have to do it on the brands we own. For the former, we have to establish the watches segment of that brand; in the latter, we have to establish the brand.
Q: MGI is very strong in the US; are there any other markets that you would like to concentrate on?
A:Europe is a market where we have converted distributor models into affiliates and subsidiaries; we have gained a significant share of the market. In the Middle East, one of our best-performing regions, we have our regional offices. In Asia, we have revamped our business; we did a lot of wholesale business that was not really sustainable so we took a step back and we are rebuilding slowly. In China, for example, we are going directly to the consumers with concessions; this way, I can control the product, the pricing, and the service offered by the personnel. This is working and Movado is a great success in China.
Q: Where do you see Movado ten years from now as a brand?
A:Movado has a lot of potential because there is not a single watch that looks like this; this is an original idea, it is a rule breaker. This year, we are celebrating the 70th anniversary of the Museum dial; in 1947, the designer Nathan George Horwitt, the rule breaker, decided to design a watch without any numbers on it. This was such a revolutionary idea; today, 70 years later, the watch still has a lot of potential. We have several generations in the US who love this watch. Movado right now has 21 per cent of market share in the US in the $300 to $3,000 price point, and we definitely want to nurture this brand. We also look forward to bringing this watch to new generations in the US and abroad.
Q: How do you nurture and revamp a watch brand in this digital age?
A:We do this by being innovative; for the 70th anniversary edition of the Museum dial, we have added a lot of innovative features. We recently announced our partnership with Google and have unveiled our smartwatch. It took us quite some time to develop the aesthetics we wanted in a smartwatch, because we wanted it to be a Movado watch in every way. Our Movado Bold Connected II has edge to edge crystal and, in the ambient mode, it still looks like a Movado watch. This is very unlike the other generic smartwatches that have a black screen and only light up on detecting movement. Technology today makes it possible for the creation of so many different dials and to play around with creative ideas. We now have this ultimate Moonphase watch that connects to your mobile.
We are also looking at different ways of engaging our customers and bringing in new consumers, and one of them is the Heritage Series, where we are revisiting our watches that were successful in the 50s and 60s, and reinterpreting it in a modern way. I have only one wrist, but many usage occasions and we try to cater to all of them. The collection has very affordable watches that have the look and feel of expensive timepieces. With our Heritage Calendoplan, we are able to offer a very vintage look; Calendoplan is a brand from the 50s that we own. Thus, we are able to address the different needs of different consumers.