Urwerk tells time in different ways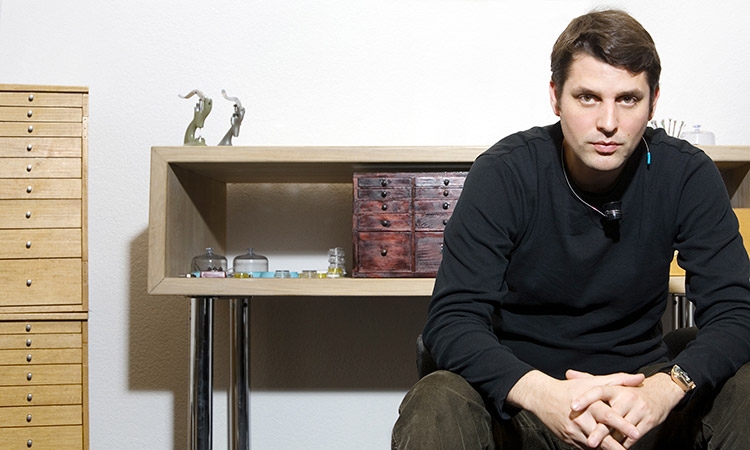 Felix Baumgartner, URWERK Co-Founder and Master Watchmaker, talks to us on how he loves to tell time differently during the Dubai Watch Week
Can you tell us about ArpalOne, the Laurent Ferrier and URWERK's contribution to Only Watch 2017?
Laurent Ferrier and I met two years ago here at Dubai Watch Week, and we got along very well together. Later when we were thinking of collaborating, Vanessa Monestel, CEO of Laurent Ferrier, decided to work with us for Only Watch. It was very interesting working with Laurent Ferrier as they are known for their traditional style of watches; very different from us. But Laurent drives fast cars and is a pilot. He is obviously a man who pushes the boundaries and that is what we do at URWERK.
He started working on the design as we had decided to base the watch on the UR-105 movement, and then it became a 'ping pong game' with both brands working seamlessly. He has created a very smooth, elegant avant-garde piece.
Were you surprised by the success of the UR-105 – URWERK Black Knight – when you first debuted it four years ago?
The UR-105 took over the essence and DNA of UR-103, and took it further in terms of evolution. It grew from a manual movement into an automatic one with tourbillon control. It became more user-friendly and more comfortable; the first editions of 35 pieces each in the 'Raging Gold' and 'Clockwork Orange' sold out immediately.
Currently, we have the UR-105 CT, which brings a new character to the piece. Not only is the bezel changed, but the carousel is also skeletonised. This means that you can see down the module and the second indicator and power reserve.
Were you surprised by the success of the CT as people considered it a completely new watch rather than a variation of the UR-105?
We are very happy because we at URWERK think it embodies our brand values of showing only the minimal time indication. We decided 20 years ago that we would show only the hour and minutes, and not the mechanical movement, but when you open the case then you can discover the complete movement with all the details. Probably part of its success is due to its convertible case.
Does people's expectations that every new watch from URWERK will tell time in a different way put a lot of pressure on the brand?
Not so much now; but in the beginning when you create something new there is a lot of expectations, which can be tiresome. Over time, we have fulfilled such expectations without problems. I only look at our Instagram and Facebook feeds once in a month or so as this gives me some distance from the pressure of expectations, and so the liberty to create.
Is URWERK planning on any new project similar to the Macallan x Urwerk Flask, which exhibits the brand's ingenuity and craftsmanship in diverse fields?
It did open up new possibilities; it shows that we can create products that go beyond watches. Macallan is a well-known brand, and the flask sold out very quickly. Yes we can do different things, but in the end, we are watchmakers and we want to focus on watches.
Are you planning to bring out an upgrade for UR-110, which has been sold out for quite some time now?
We are now working on the UR-111, which is not based on satellites. I cannot disclose more at this stage, but it is definitely an exciting piece.
How close are you to your stated ambition of ensuring that URWERK brings out a new watch every year?
I think we have achieved this as we did bring out a new watch each year for the past two years. In 2017 we have debuted the UR-105 CT and the UR-T8. The UR-T8 is a new watch with a new movement, so we do launch a new watch every year now. Meanwhile, I want to go back to making a new watch every two years as creating a new watch every year is stressful.
Are you still of the opinion that URWERK will not make more than 150 watches a year?
Yes, for us at URWERK, 150 watches is our number; we are well equipped for that. To do more than this, we would have to scale up our facilities and we may lose our particular touch.
Do you not find it difficult to test your new watches as all of them are based on rotating satellites and you have to develop new modes of testing each of them?
Yes, we do have to develop and create new modes of testing but that is what gives me pleasure. It is positive stress; every day, I wake up looking forward to going to work and creating new ways of telling time.