Cool and creative Messika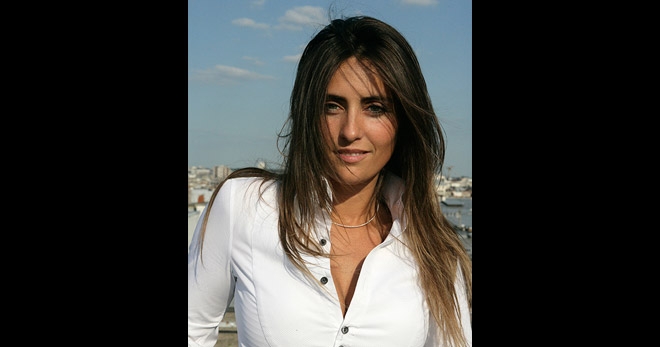 It was in 2005 that diamond jewellery house Messika was opened in Paris by Valérie Messika, the daughter of André Messika, one of France's most successful diamond merchants. One of her earliest claims to fame was her Move collection, based on three sliding diamonds set in a gold frame. Today, the maison boasts of a rich portfolio with more than 15 collections
Valerie Messika, Founder, CEO, and Creative Director, Messika Paris, chats with "Day & Night" magazine to give us a behind-the-scenes peek at what makes the brand the success it is.
Q: How is it that Messika is booming in terms of sales, jewellery, and expansion in such difficult economic times?
A:I think one of the reasons is that we have a huge range of designs and collections on offer. Our customers want to buy complete sets in each collection, such as Glam' Azone, Move, Skinny, etc. We offer very good value for money; in tough times, even the really rich people hesitate to buy blindly. We create what women want to wear today – thin, delicate, modern diamond jewellery – so we are really trendy.
Q: How is it that unlike other jewellery brands, which are old-fashioned and classical, Messika has reinvented diamonds in more fashionable, urban, younger designs?
A:Fifteen years ago, when I joined my father who is a diamond dealer, I told him that the diamond industry is boring and old-fashioned. Though my friends loved the diamonds in their jewellery, they felt that it was not everyday wear. A woman told me that she couldn't wear her diamond necklace because it made her look older. Even I struggle with my high jewellery to make it look more modern and sexy, and I think we have succeeded very well because from our more affordable jewellery to our high-end creations, we have reinvented diamond jewellery. We are not the only one doing it now, but we were the pioneers in doing this. We are doing things in a cooler, more modern way.
Q: How does your father feel about the success you have achieved with your brand?
A:He feels very proud; the last time he came to my boutique, he almost cried seeing the evolution of the brand. When we opened 12 years ago, we had a very small booth; now we have a big boutique right next to Graff and people come to see us and tell us that we have a great collection – our evolution has been really huge and fast. We proposed something that was not in the market, and especially with our diamond roots, it is a perfect match. It is only when I see my loyal clients who have been with me since the beginning that I realise how much we have grown. One of my clients told me how she feels that my brand seems to be creating exactly what she likes; almost as if we are creating something for her that has been missing till now.
Q: How do you feel when you realise that success also means that some of the other brands are copying your work?
A:On the one hand, I am flattered because if they are copying me it means that I am good. On the other, I do not like it because if people do not know Messika, they may think we are not original. But I am not bothered about what other people are doing; I am focused on what I am doing every day.
Q: Unlike other brands, will you continue to always create jewellery that is trendy and fashionable?
A:Definitely; every year I try to reinvent myself, but I have to balance this as my customers still have to recognise my brand. Yet I try to push a little bit more and this year, you will have a surprise as it is the 10th anniversary of our iconic Move collection and we are doing something special. We want to push the fact that we are trendy, fashionable, and cool.
Q: Where do you hope to see the brand in the future?
A:I hope to see my brand continuing to evolve; I want to always see the eyes of people shine when they see my creations, and to grow stronger in the diamond industry. When people think of diamonds, I want Messika to be the first name that comes to their mind.
Q: Why is that your product offering this year is focused more on high-end jewellery?
A:That is not actually true, because this year, we have also brought out a number of novelties. I have also done some signature projects in our Move line – a big one. For me, it is also important to focus on high jewellery because it is only in the past three or four years that we have done high jewellery, but we have succeeded enormously in that. That is why I need to use this opportunity and focus on that segment now.
Q: Where do you get your inspiration from, especially when you are so attuned to the fashion and models?
A: Women are a big source of inspiration for me – I am not talking of women in the industry but women like my mom and my grand mom. I want to design jewellery that makes them feel nicer, better, and more comfortable in their skins. I think that diamonds are like makeup; when you wear them, they should be discreet but make you feel more beautiful.
Q: Why do you focus only on diamonds?
A:That is because of my father; when I told him that I wanted to create jewellery, he told me that I could go ahead with him as a partner and launch my jewellery line but only in diamonds. This is our roots, this is our area of expertise, and we have been diamond dealers for more than 50 years now. Our brand is only 12 years old, but our diamond expertise is much older.
Q: So you became your father's biggest client?
A:Yes, I became my father's biggest client.