Montblanc introduces a new breed of writing instruments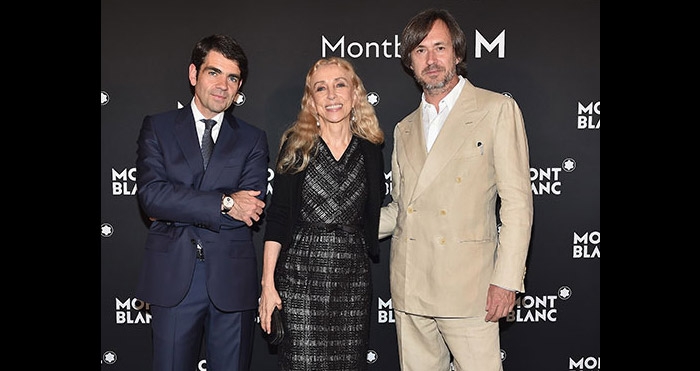 Influential designer, Marc Newson collaborated with Montblanc to launch a cutting-edge addition to the brand's writing instruments
In conjunction with the Milan Expo 2015, Montblanc presented the global unveiling of the Maison's first ever design collaboration. With the attendance of selected guests, Montblanc's CEO, Jérôme Lambert hosted a lavish affair in the Diamond Tower overlooking the city of Milan and the renowned Mont Blanc peak in the distance, on the 3rd of June 2015.
The celebration paved the way for the discovery of Montblanc M, the latest writing instrument that redefines the art of writing with a new aesthetic. It carries the undeniable signature trademark of Newson, yet it still upholds the iconic design cues of an original Montblanc pen. The Montblanc M uses a magnet that enables the smooth closing of the cap allowing it to remain firmly in place.
In terms of Newson's influence over the design of the Montblanc M, he ensured the fluidity of the overall look was achieved by avoiding breaks in the futuristic shape. Attention was also given to the Montblanc star emblem that is made of precious white resin, ultrasonically welded onto the plateau to form a perfectly flat surface, and a platinum-plated clip that is invisibly mounted onto the cap as to not interrupt the design flow.
With high profile guests entertained and amazed by the forward-looking writing instrument, the night confirmed the Maison as a front-runner in redefining the culture of writing.